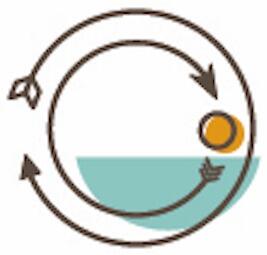 The Future
Is Weird
decentralized // transparent // tokenized // more fair

Aɴᴅ ɪᴛ's ᴜᴘ ғᴏʀ ɢʀᴀʙs!

My dream is to build an independent island state for future thinkers
_
But first, we'll be building the new fabric of the digital era. By
⇢ a human centered OS
⇢ intuitive&smart dApps

Join me to create a wonderful future!
I am looking for 12 ambitious individuals to work on creating a better future
Fundraising through revolutionary ICOs

Tᴏ Dɪsʀᴜᴘᴛ | ɴᴏᴛ ᴏɴʟʏ | Bʟᴏᴄᴋᴄʜᴀɪɴ & Hᴀsʜɢʀᴀᴘʜ Mᴏᴅᴇʟs, Iᴅᴇᴀs & Mᴀʀᴋᴇᴛs

Never before was it so easy to validate & create new ideas
_
We'll use Intuition, Fun & Mindfulness,
Design Thinking, Lean & Agile methodologies
Follow me
And be part of the first ICO to raise more than $1 billion

Bᴇ ᴘᴀʀᴛ ᴏғ ᴀ Rᴇᴍᴏᴛᴇʟʏ Oᴘᴇʀᴀᴛɪɴɢ Fʟᴇxɪʙʟᴇ Sᴛᴀʀᴛᴜᴘ Sᴛᴜᴅɪᴏ ᴏғ ᴛʜᴇ
Wɪsʜғᴜʟ & Tᴀʟᴇɴᴛᴇᴅ
_
#Be the CoChange
In other words, we're building
the future of work
We don't succeed in a vacuum - even the best of us work in teams

Join me to build a better tomorrow
_
A revolutionary solution to a conventional problem ✈︎ Landing in the future